The following outlines the process for setting up shipping quotes in shopify stores. This is completed in the Shopify store settings not the app itself. Here you will select the Sendle Booking app as 3rd party carrier rates.
Go to:
Shopify Settings > Shipping and Delivery > General shipping rates
Select "Manage"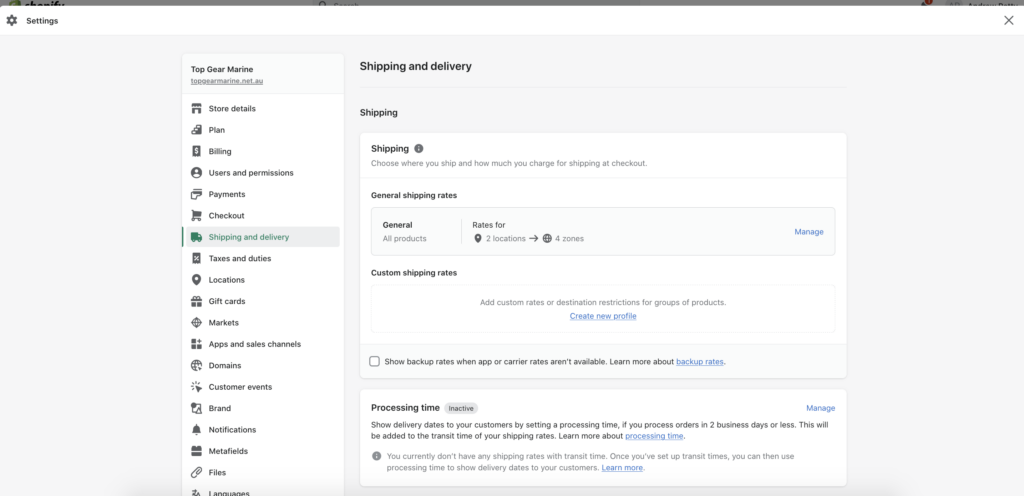 Select the zone you wish to apply shipping rates to, for example National, international.

Select Add Rate and then "Use carrier or App to calculate rates" And from the drop down select Sendle Booking (Rates Provided by App). Also tick Sendle under services list.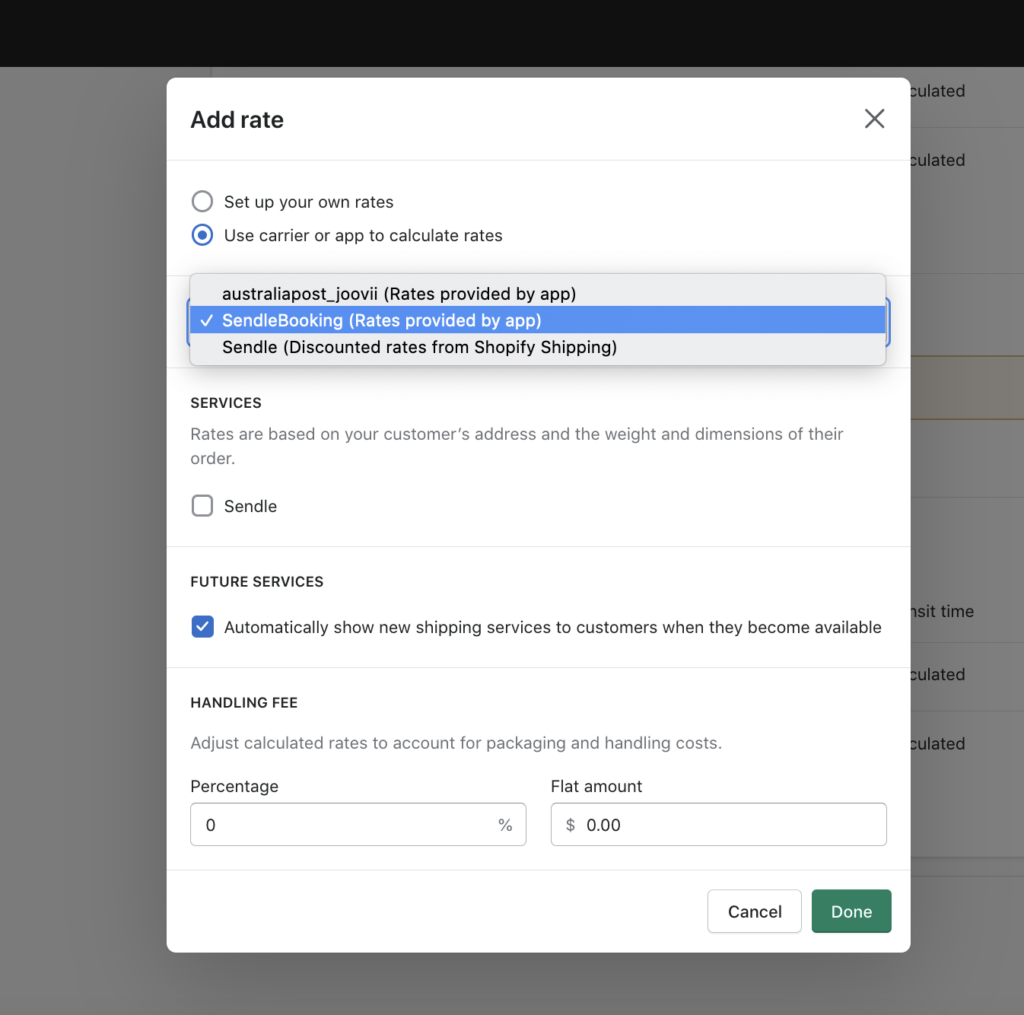 It is important NOT to choose "Sendle (Discounted Rates from Shopify Shipping). For full explanation of the difference see this page, but in short Shopify shipping rates are ex gst and based on usd conversion. For accurate shipping quotes that match exactly to your Sendle plan use the option for "Sendle Booking (Rates Provided by App)".