Go to the following link and install the app:
https://apps.shopify.com/AustraliaPostShipping
1. From Admin > go to App then install Auspost Shopify App & follow the installation instruction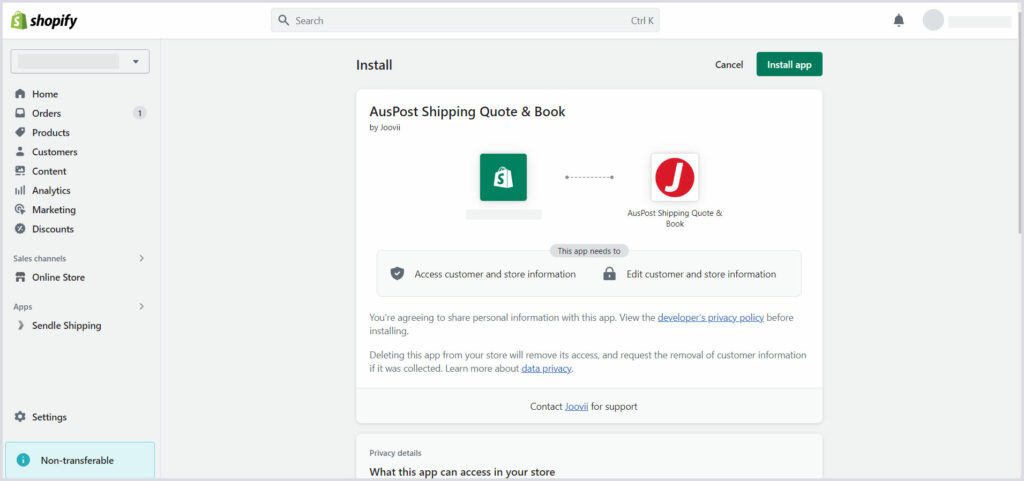 2. Accept the app billing to completely install the app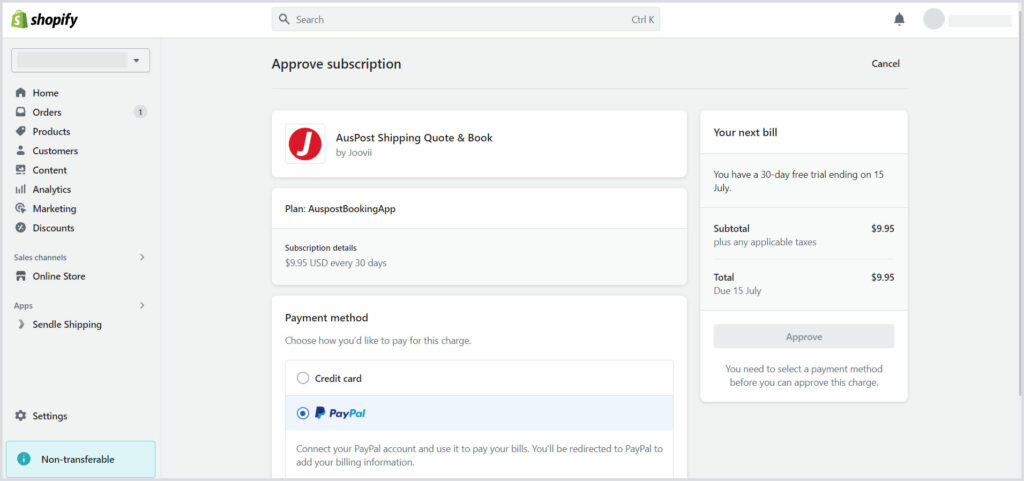 3. After installing, to access the app in shopify go to admin > App ( Apps & sales channels ) > AusPost Shipping Quote & Book.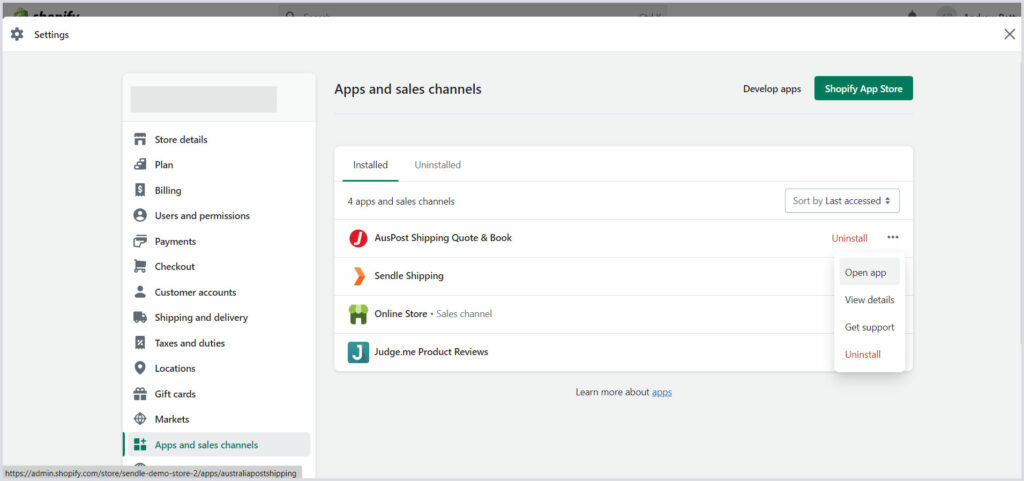 4. After Open Auspost App configure your Mypost Account, check the screenshot.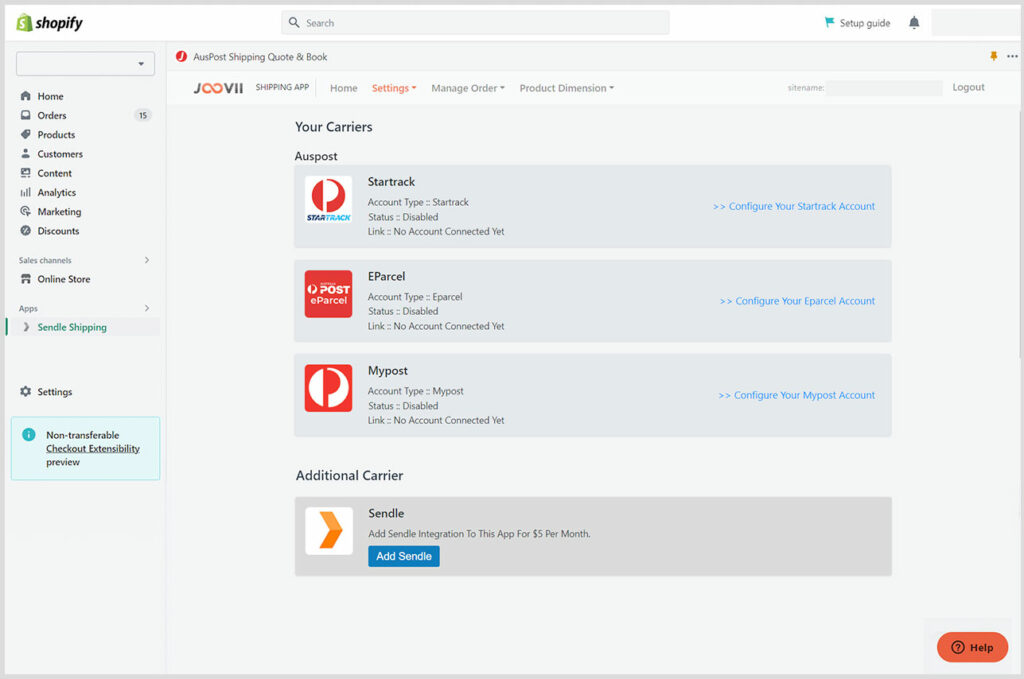 5. Then add General Settings like Name of the account, API Partner Token (Manual) & check status to enable it or connect Account & Log in to MyPost Business.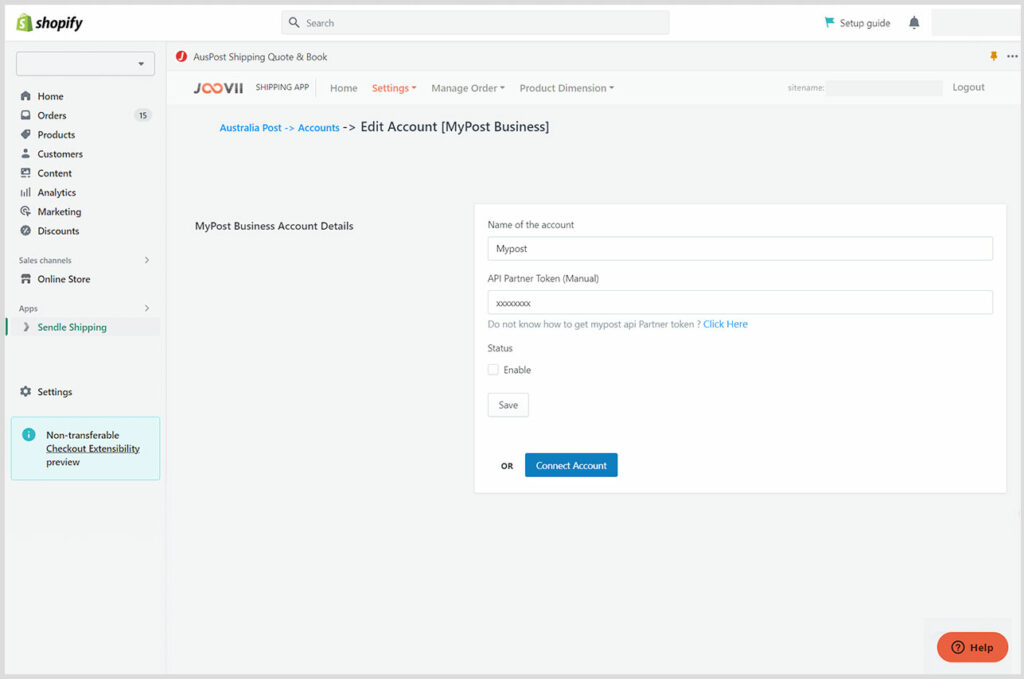 6. You can add other Carriers Accounts like Startrack & EParcel. Then add General Settings for Startrack & EParcel like Name of the account, Account Number, API Key, API Password, Volumetric Calculation & status.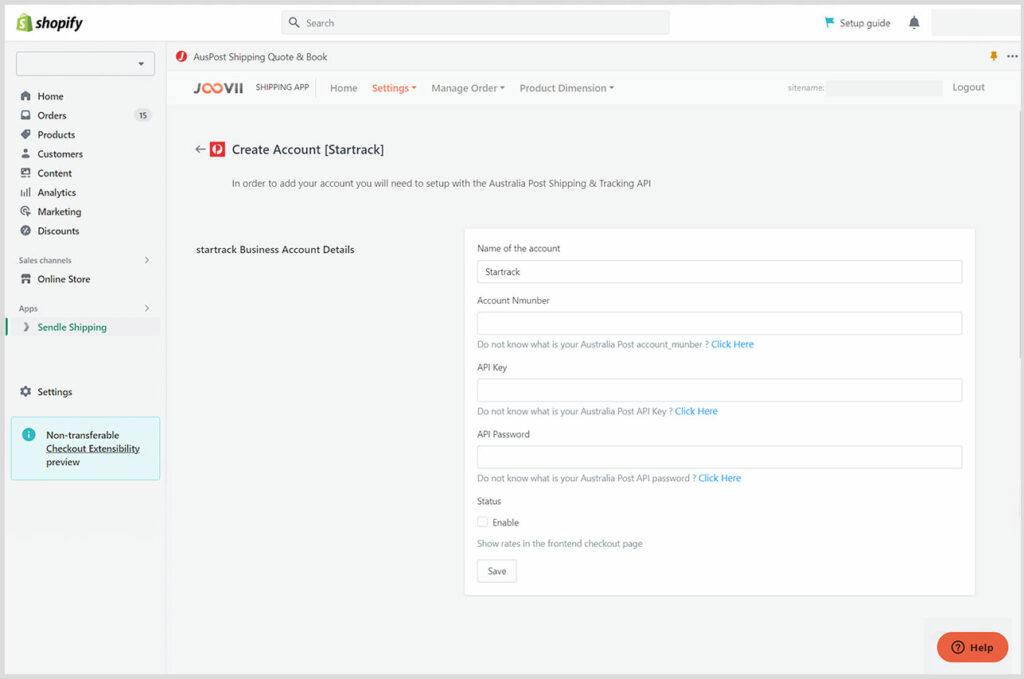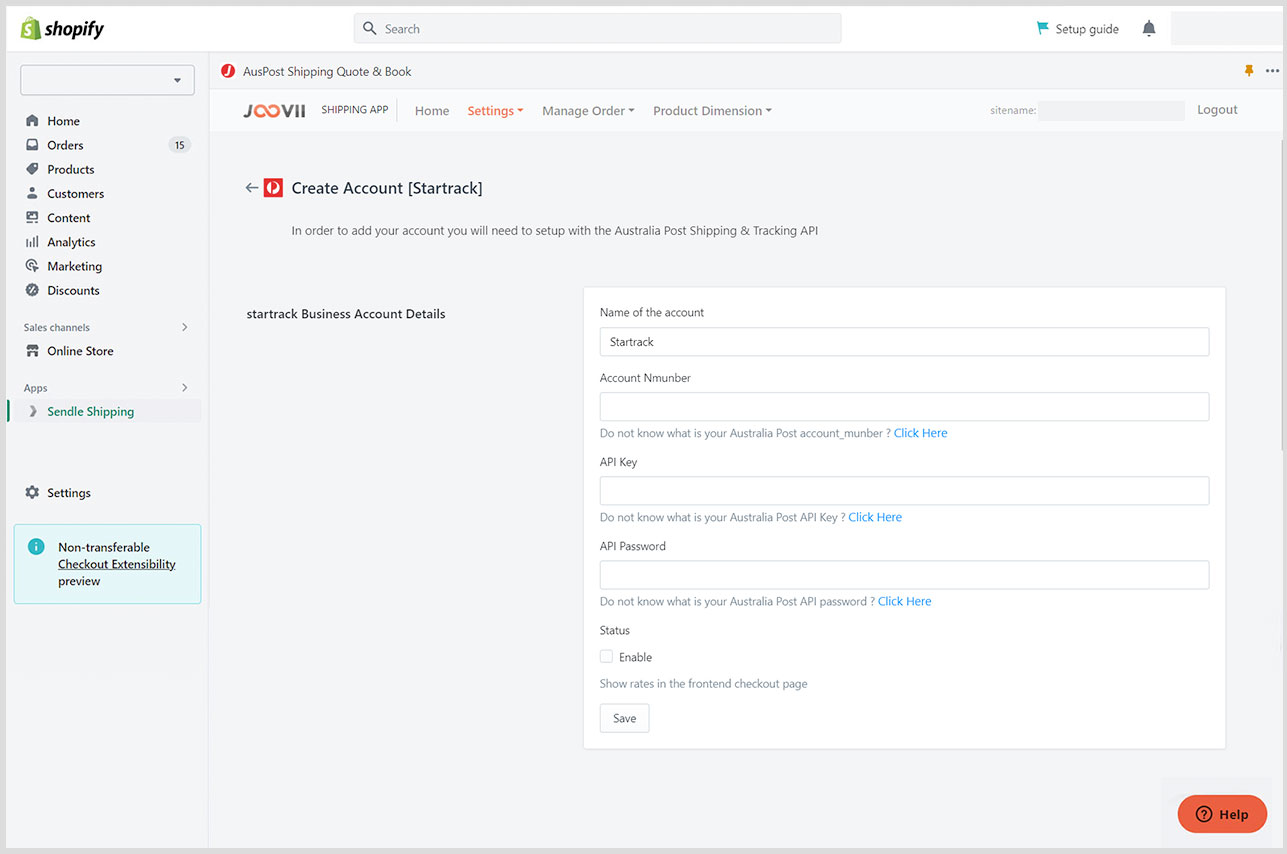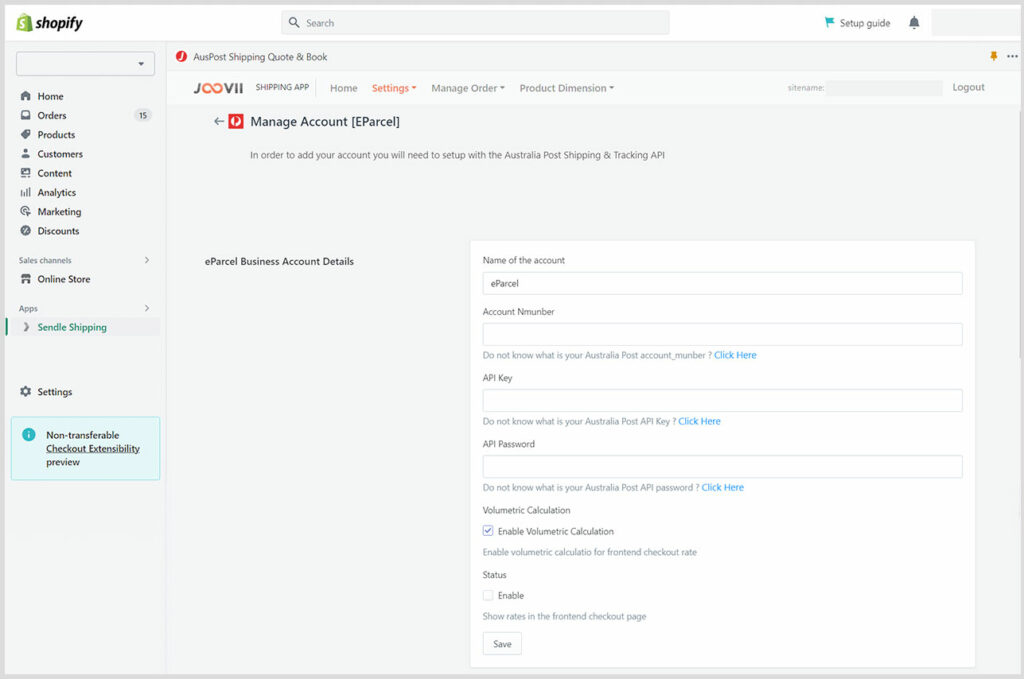 7. Then you can see the home page of the app. Here you can see 4 sections.
First one is for info including "Carrier Calculated" service status.
The second box is for account management. Here you can add a Mypost, eParcel or Startruck account to get shipping quotes and book shipments when fulfilling orders.
The third box is for managing orders, in particular booking shipments. Here you can see a list of orders and on each order receive a final quote before booking the shipment. In the rare event that the latest orders are not updated for fulfillment status, you also use the link to synchronise last 60 day's orders.
Forth box is for managing product dimensions. Here you can insert and update product dimensions for each sku or variant and also you can see a link to synchronize Shopify products with our app.