Carrier Calculated shipping or also known as Carrier Services API is a feature required to allow merchants to quote shipping costs from 3rd party shipping carriers, eg. Sendle, Aus Post, etc.
Carrier Calculated Shipping must be enabled for your store to access and display shipping rates.
To be eligible, your Shopify plan must meet both of the following requirements:
1. It is on the Shopify plan or higher. (Not Basic Plan)
2. Your Shopify plan is changed to paid annually.
Once both of the above is true, please contact Shopify support who will enable it immediately when requested.
To check whether this has been enabled you can check the Info box on the homepage of the app which will indicate whether Carrier calculated shipping has been enabled.
Not enabled looks like this:
Enabled looks like this: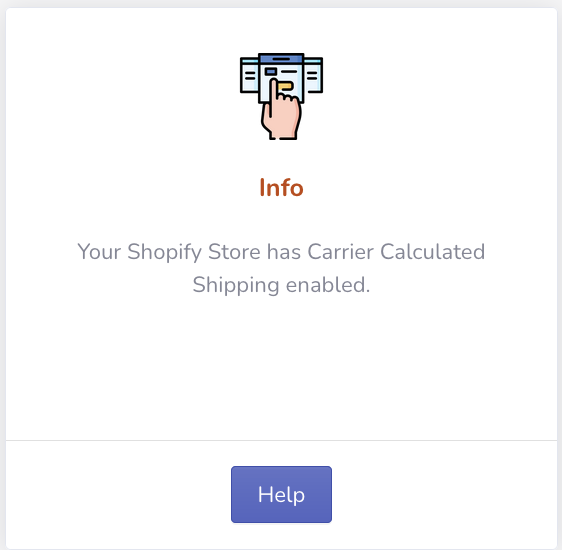 For any further questions contact Joovii support.