The Sendle Unlimited Satchel product allows merchants to send a shipment of unlimited weight in an official Sendle satchel.
The Shopify Sendle app supports this feature in both Automatic Booking and manual booking modes.
Automatic Booking
In Automatic booking the following can be set from the Settings page. Which allows booking and quoting to override the normal weight and dimension calculations and apply the Sendle Satchel. For quoting this means the customer would be quoted the price of sending the 500g satchel.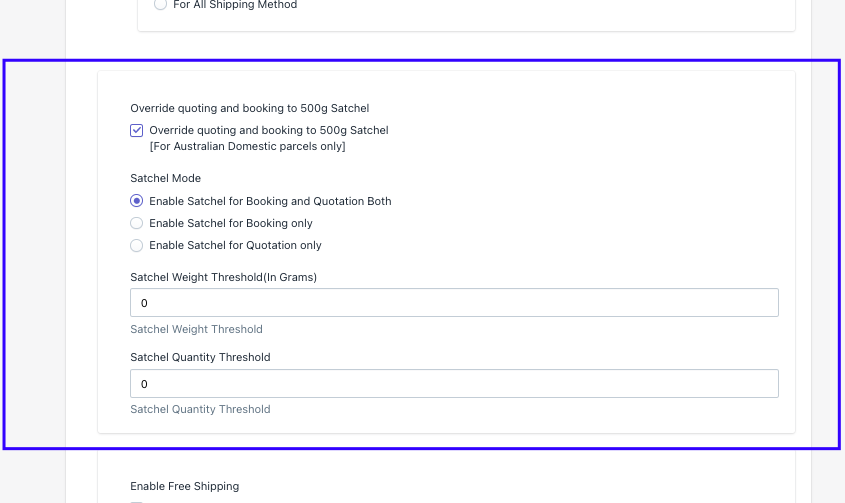 The thresholds for weight and quantity allow some limits on the products which can be assumed to fit in the sendle satchel. Above these thresholds, normal quoting and booking calculations will apply.
Manual Booking:
When placing bookings from the orders list, merchants may book using the sendle satchel by selecting "View Order" on the orders list

Then on the order detail page the option is there to book using the Sendle Satchel rather than the calculated size/weight of the products ordered. 2 options listed on buttons are:
Book Sendle Shipment – Normal booking using size/weight calculated
Book Sendle Shipment (With Satchel Booking) – Overrides size/weight and books the Unlimited Sendle Satchel product.